♥ 2016 Reading Challenge
Congrats! You read 24 books of your goal of 20!
_______________________________________________________________________________
2015 NaNoWriMo
_________________________________________________________________________________I got - The Enlightened Grammarian
You know your stuff when it comes to proper English grammar and writing, but you're not overly traditional. Language does evolve, after all! Chances are high that you're fascinated, rather than put off by, the verbing of nouns or the disappearing "whom." You have balanced the standardization of language with the practical usage.
_________________________________________________________________________________
Sookie Stackhouse Series - finished 7/02/2013
Review here.
The Hunger Games series - finished 22/09/2013
Review - not yet done.
Lemony Snicket Series - finished 22/11/2013
Review - not yet done.
________________________________________
Bag of Bones Read-A-long 2011
Here's how it will work:
Each week we will read approximately 125 pages (give or take), beginning on Sunday and posting thoughts/discussion on Saturday.
Here is the schedule:
November 13-19--Chapter 1 - 9

November 20-26--Chapter 10 - 15

November 27-December 3--Chapter 16 - 21

December 4-10--Chapter 22 - End
Note: If you're not participating in the read-a-long, be warned, this post contains spoilers.
I have a strange feeling I have read this novel before, but I looked through our vast collection of Stephen King and it isn't there. So perhaps I borrowed it from the library at some point. Either way I can't really remember what happens so that's good.
Even though I know Pierce Brosnan is playing Mike
Noonan in the TV series, I still have a picture of Stephen King in my head as the character when I am reading. Poor Tabitha - that must mean she is Jo (the deceased wife). But, as a writer herself I'm sure she understands.
One thing I did notice was the appearance of Ralph Roberts very briefly. He was the character from
Insomnia
which is one of my King favourites.
Something I love about Stephen King is his ability to give me a good scare. He builds tension like no one else, and has even a skeptic saying - yes, but this one time it could be something truly supernatural!!!
I had to Google "Sara Tidwell" and find out if she was a real person. I found this interesting article
I really got into the story this week. I can't wait to find out what is going to happen. Even though parts of this story seem familiar - I'm still unsure what to expect. I really don't want Mike to discover that his wife Jo had an affair before she died. I want it to be some misunderstanding, like she was planning a surprise for him or something. But knowing Stephen King it's probably neither of those things and something much more bizarre.
The groundwork is all laid for the custody battle, but I keep thinking that the grandfather Max has no grounds to get custody. But, I guess with loads of money he may be able to bribe the right people or something. I'm not naive enough to think justice always prevails.
Even though Mike fancies Mattie, I think he's too old for her. I kind of like the red headed lawyer. He sounds more her type. I think this is going to make a great movie/miniseries - as long as they build the suspense properly and it's well done. Oh well. it's Sunday night and more reading for me. I just hope there's no ghosts under my bed ;)
P.S. If you want to see the trailer :
Week 3:
So some of my questions were answered this week. Jo wasn't having an affair and I'm glad. I think it would have been too out of character for her. The mysterious man was her brother. But that still leaves the question - what was she investigating? Something to do with Mike's family maybe and involvement in one or all of the child killings through the years.
The gruesome twosome (Devore and Rogette) are just horrible meanies. The kid really came out in me during the rock throwing scene - I hate bullies!!!
King has a way of drawing on childhood experiences really well and incorporating them into his scenes.
I'm just up to the bit where Mattie & Mike have kissed, and although she is cool with it - I kind of felt weird about their age difference. Mattie is close to my daughter's age -so maybe that's got something to do with it. I guess from a story point of view, Mike had to be successful enough and experienced enough to help her with what she is going through.
Even
though I don't really believe in ghosts, man King can freak me out. I almost have to jump from the door to the bed, like when I was a kid - so the ghosts under the bed don't get me, ha ha!
I think the old people know more than they are telling as well. So secrets are about to come out -for sure. With Devore dying - it was like a straw-man - where he is built up as a danger or threat - but he's just made of nothing much. I think the real danger is much more sinister...
Week 4:
I'm not going to give away the ending, but I think King is making a statement about violence and intolerance and secrets! One thing I know for sure,there's no need to be scared of any ghosts or monsters when the things that human beings do to each other are so terrible. That's the real danger...
_________________________________________________________________________________


Gothic Reading Challenge 2011
Click the above link if you would like to join this challenge run by
Susan B. Evans.
There are four levels of participation to choose from:
A Little Madness - Read just 1 novel with Gothic elements.
The Darkness Within - Read 5 novels with Gothic elements.
A Maniacal Frenzy
- Read 10 novels with Gothic elements.
Mad, Bad, and Dangerous to Know
- Read 20 novels with Gothic elements.
1. Dracula - Bram Stoker - finished 19th May 2011
2. Fallen - Lauren Kate
3. The Mysteries of Udolpho - Ann Radcliffe
4. Frankenstein - Mary Shelley
- finished 2nd June 2014
5. Dr Jekyll & Mr Hyde - Robert Louis Stevenson
6 Interview with the Vampire - Ann Rice
7 Lemony Snicket's: A Series of Unfortunate Events - The Bad Beginning - Daniel Handler
- finished 12th August 2013
_________________________________________________________________________________



Sookie Stackhouse Reading Challenge 2011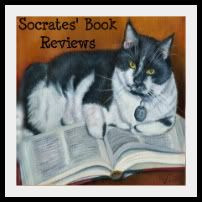 I started these last year, so the ones I need to read are:
8. From Dead to Worse - finished 20th Jan 2011
9. Dead and Gone - finished 7th March 2011
10. Dead in the Family - finished 29th March 2011
11. Dead Reckoning - finished 13th July 2011
12. Sookie Stackhouse Companion finished 6th October 2011
Review:
Sookie Stackhouse Companion Review